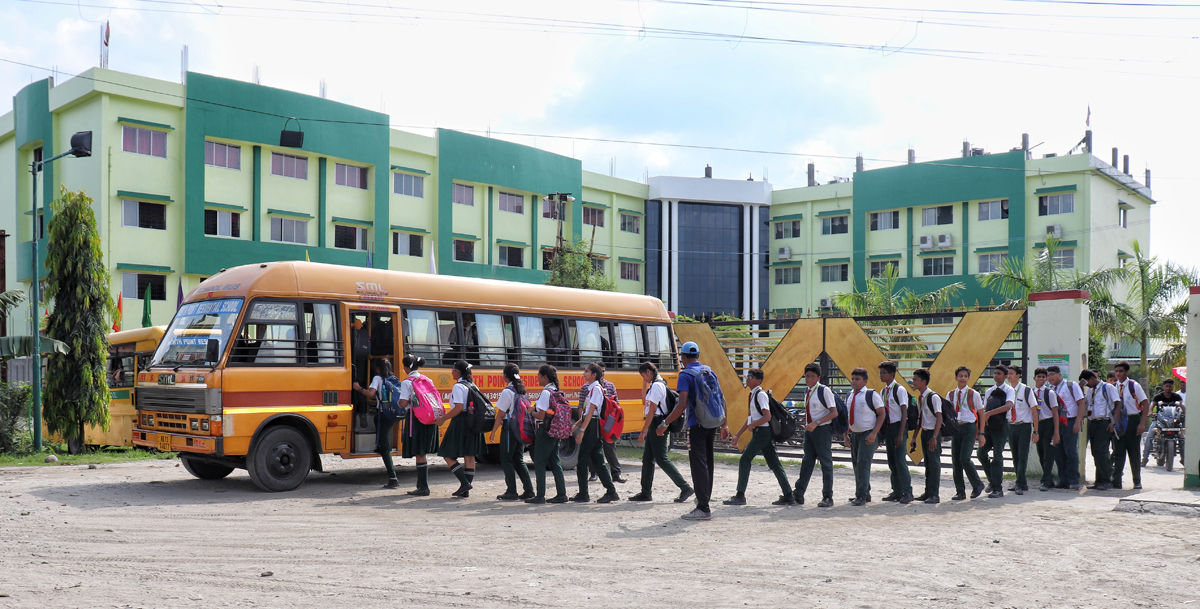 Transport

Rules
All the parents who required school bus service for their ward/wards shall apply in a prescribed form available at school.
The application form should be completed and submitted by the parents along with necessary payment before starting of the academic session.
Once the application form accepted parents are required to make payment of fees based on the fee structure applicable in the particular route within given date. If failed Rs. 10/- per day will be levied.
All buses have designated pick up and drop off points and it is the responsibillity of the parents to ensure the child is at the pickup point at designated time.
It is mandetory that the authorised person with proper ID card is present to collect the students of junior classes.
Transport fee is applicable and charged for 12 months of an academic year.
Transport facility once availed will not be withdrawn during the academic session. No fee refund will be made in case of discontinuation of bus service by parents.
For safty reasons, eating and drinking on the bus, other than water is not permitted. The students are strictly prohibited from changing seats, moving around and standing in running bus.
School bus service will be responsible for only picking and dropping student at the designed points.
Bus pass is mandatory for availling School Transport Service.