Literary Club
Literary Club of NPRS is an organ of motivational force to many aspiring students who want to excel in all – round activities of academic session. The purpose of the club is to create an interest in reading and understanding the aesthetic and moral beauty of Literature and strengthening the threads of various culture, religion and language together. Thus, to meet their expectations, the club has discovered and groomed many budding talents who won applauds of many as – amazing writers, singers, actors, anchors, orators etc. the club organizes indoor activities like – debates, quizzes, creative writing, crosswords etc. In outdoor activities, club performs in short – skits based on the theme of various events; such as – Rabindra Nath Tagore's birthday, Independence Day, Teacher's Day, Annual Function etc. At the individual level, the students have been greatly benefitted by their performance/participation in the events. They have also acquired some highly valued skills in professional field, such as effective communication, leadership skills, interpersonal communication skills.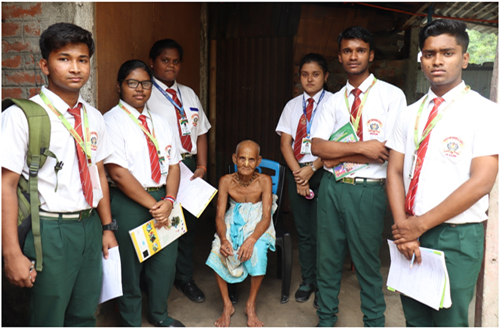 Health Club
Our greatest happiness does not depend on the condition of life in which chance has placed us, but is always the result of a good conscience and good health. Health is certainly wealth and the real wealth of nation is its future generation. Hence, it is one of the primary responsibilities of the school to promote among its pupil's awareness about the value of good health and how to maintain it. As a part of this endeavor we have the Health and Wellness Club. The aim of Health Cub is to foster good habits for hygiene, healthy food and personal health awareness. The club provides an avenue for self-awareness beyond the school curriculum. To develop and hone the awareness habits among the students, club inspires the students to develop an interest toward good habits for health & hygiene. The club motivates the students to develop healthy food habits, keeping an eye on diet chart and be physically fit. A variety of activities like Yoga, Meditation, Aerobics and Balanced diet programs are included in their daily routine to build up the confidence and grooming them to face various physical challenges.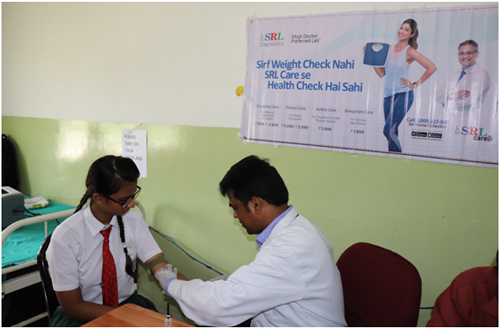 Eco Club
Eco Club play an important role in creating environmental awareness amongst the future generation. It inspires students to keep their surroundings green and clean by undertaking various measures like planting of saplings, arranging rallies etc. It promotes the ethos of conservation of water and energy by optimizing their usage. Our school's Eco Club also motivates the students to imbibe habits and life style for minimum waste generation and its proper disposal. It educate students to create awareness amongst public and sanitary workers, so as to stop the indiscriminate burning of waste which causes respiratory diseases.

Eco club is a platform on which we get the knowledge about environment. The meaning of an eco club is a group who works to contribute in improving environmental conditions.

The Eco club of NPRS carries out various awareness activities for environment conservation and pollution control. Various National/International days on environment like World Earth Day, Van Mahotsav week, International Ozone Day etc. are celebrated.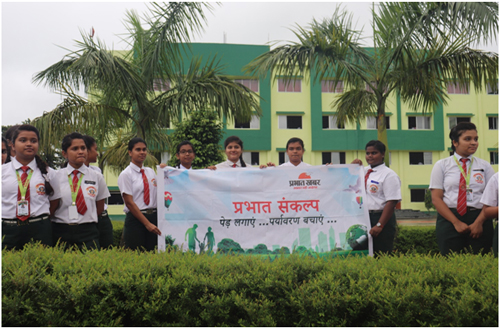 Heritage Club
NPRS Heritage Club hopes to create awareness and a sense of belonging among students and inculcate in young mind a feeling for heritage through various activities geared towards knowledge by learning a craft, museum visits, and conservation at home and at school. The club has organized events ranging from Conducting quiz related to science and technology, Poster making, Essay writing on different personalities like Netaji, APJ, and Mother Theresa to enable students to remain well-informed on the various personalities and realize the work done by them.

The main focus of the club is on importance of cultural and natural heritage as described in the UNESCO World Heritage Convention; discussions, presentations and activities on world heritage sites in India; importance of monuments, buildings, churches, mosques, tombs etc. and their 'Conservation'; research on International Heritage Sites, its relevance and on how to protect and preserve our monuments and Heritage Sites. The students are encouraged to visit heritage sites so that they can feel proud of their own country and its history.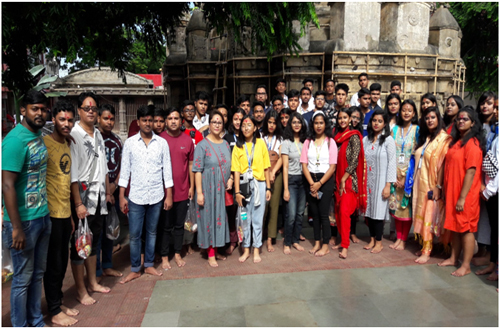 Consumer Club
The Consumer forms largest economic in any country. In a developing economy like India, the market is flooded with wide variety of goods. Adulteration, duplicating, price cheating, inferior quality products are common practices in the market. The Student Consumer Club facilitates the need for creating consumer awareness among students.

The objective of NPRS consumer club is to educate the students about the rights of Consumers as stated in Consumer Protection Act, 1986. The club disseminates information gained through consumer clubs among their fellow students as well as among the people living in their respective locality.

The motto of Consumer Club is AWARE, ALERT AND ACT

Our School Consumer Club is conducting various programmes relating to consumer rights, awareness and responsibilities for the benefit of the students. Our consumer club also conducts various competitions for students such as essay writing, poetry and drawing competition.